The Makery
Regular price
Sale price
$55.00 USD
Unit price
per
Sale
Sold out
Even if you can't make it to the studio to work with Francesca in person, you can still work with her remotely! Sign up for a 30 minute or 60 minute one-on-one consult and talk through design issues, technical challenges, or tool and equipment questions.
Purchase a 30 minute or 60 minute session. After checkout, you'll be able to schedule your consultation using our booking system and provide information about the topic(s) you'd like to discuss.
Francesca will review the information you provide and come up with a plan of attack. She may send you homework! If she does, it's important for you to complete any assigned tasks and/or answer any questions she may have before your session.
Share
View full details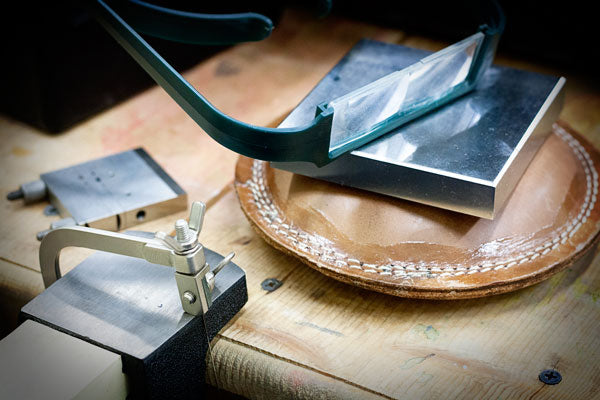 How it works
You'll be meeting with Francesca via an online videoconferencing platform, where you'll be able to see and talk with her in real time, using her multi-camera teaching setup.
Video of your consultation with Francesca will be uploaded to a private dashboard for your exclusive use, along with any other resources developed for you in response to your topic of interest. And you'll be able to access that video indefinitely, as long as we keep Makery University up and running! (Please allow us five working days to get the video uploaded for you.)
For best online consultation results, you'll need:
A high speed internet connection with at least 3mb upload and download speed. (You can check your internet speed here.)
A camera connected to your computer, a microphone, and a speaker. Check here for a full list of supported operating systems and devices.
Once your consultation is booked, you'll be provided a link you can use to familiarize yourself with our videoconferencing system.
PLEASE NOTE: We cannot take responsibility for technical issues that may come up during the course of your online consultation session. In the event of platform-based issues outside our control, or if our broadcasting equipment fails for any reason, we'll reschedule your session for another time at no cost to you or offer you a full refund. You are responsible for ensuring that your internet service and computer or mobile devices are sufficient to participate in the video session.
Consultation policies
Francesca doesn't pretend to know "all the things" so there will be topics and techniques she won't be able to help you with. If she decides there are better options for your situation or area of inquiry, you'll receive a complete refund of your consultation registration and her recommendations for other resources.
Sessions must be booked with at least two days notice, so Francesca has sufficient time to prepare, and may be booked as far out as four weeks.
Cancellations
If you cancel your session within 24 hours of scheduling it, you'll receive a complete refund. After 24 hours, Francesca has begun research and preparation and cancelled sessions will receive a 50% refund. No refunds will be given for sessions cancelled less than 24 hours before the scheduled appointment time.