Workshop and materials kit fees
Whenever possible, we break our workshops costs into workshop fees and materials fees.  We do this to save you sales tax, which the State of Texas requires us to collect on any sale involving material goods. Sometimes, however, this is not possible because of the way the workshop has been structured and tax will be due on the entire workshop fee. Registration is on a first-come, first-served basis, and the workshop fee is due at the time you register; the materials fee is due on the day of the class, though you may pay it earlier if you prefer. Our instructors prepare materials for our students that are carefully selected for the workshop projects, so materials fees are not optional and we cannot give credit for any materials you may choose to bring with you. Workshops for which deposits are accepted must be paid in full 30 days prior to the workshop dates or we will offer your seat to students on our waiting and mailing lists.
Our materials fees are priced according to the spot price of the appropriate precious metals at the time we open the related workshop for registration. Our intention is to give you the best possible idea of the total cost of the workshop at the time you register. While we do build a small "buffer" into each materials kit price to allow for variations in metal prices, we have no control over the precious metals market, which is increasingly volatile. Consequently, we reserve the right to make adjustments to materials kit fees if necessary to cover our costs. In most cases, materials kit fees are collected on the last day of the workshop.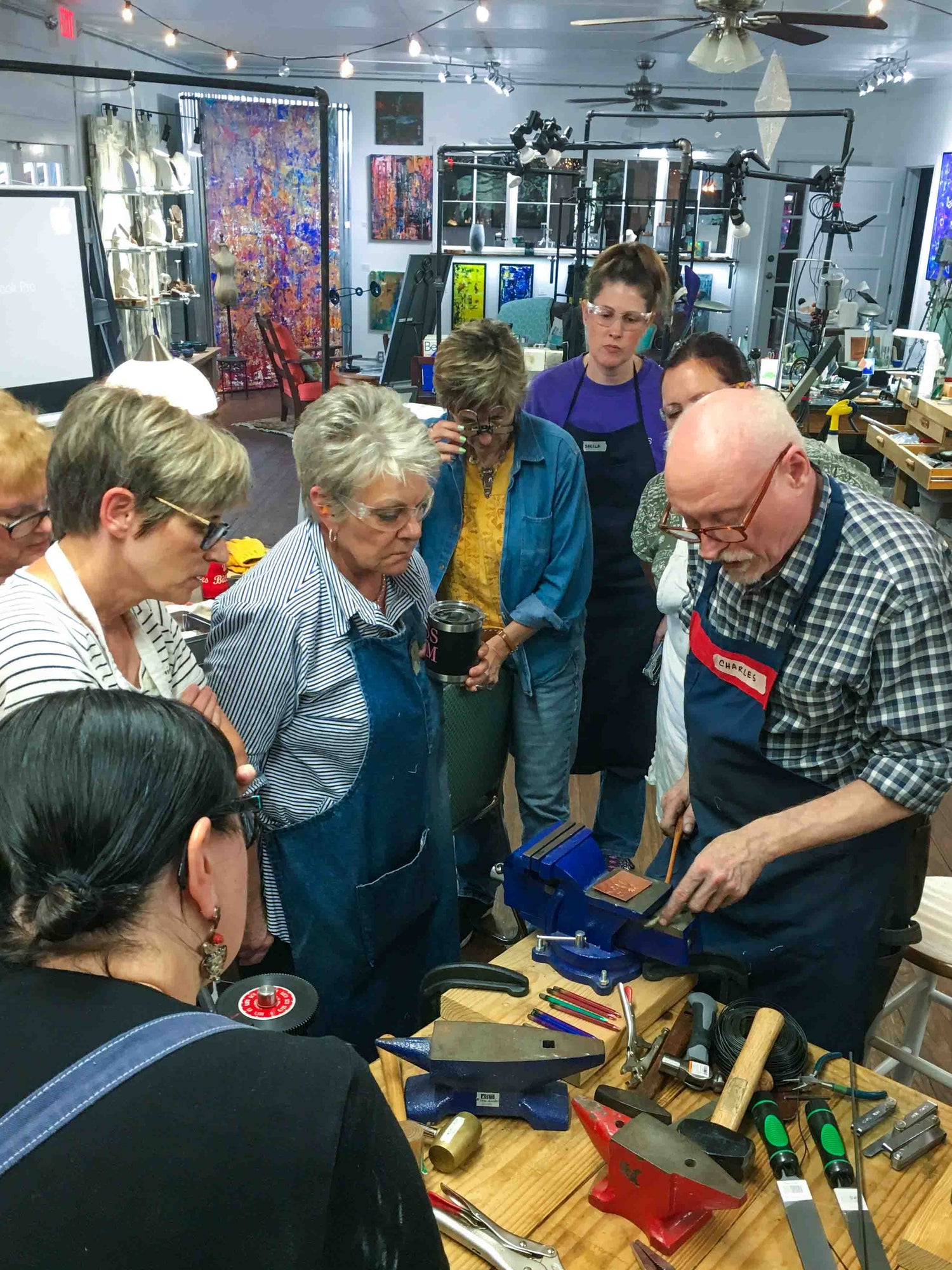 Attending our workshops
We are committed to providing a welcoming, safe, and eclectic space for people to come learn, connect, and create. For that reason, we have designated The Makery a controversy-free zone. What does this mean? While we recognize and respect everyone's right to hold and express strong political, religious, and cultural views (heck, we hold a few of those ourselves!), The Makery is a place where everyone is treated with respect, and workshops are not the place to share those views. While the discussion and exploration of a wide variety of cultural subjects may become necessary in the context of learning, we pride ourselves on being a "politics- and religion-free zone." Any such discussions should be limited to subjects relevant to the workshop and must be undertaken with a recognition of and respect for the diversity of thought and opinion that exists in the world and among our students and instructors.
No expression of opinion or belief will be tolerated in the context of our workshops if it belittles, denigrates, pressures or makes fun of others and we reserve the right to remove any student or instructor who, in our sole discretion, violates this policy.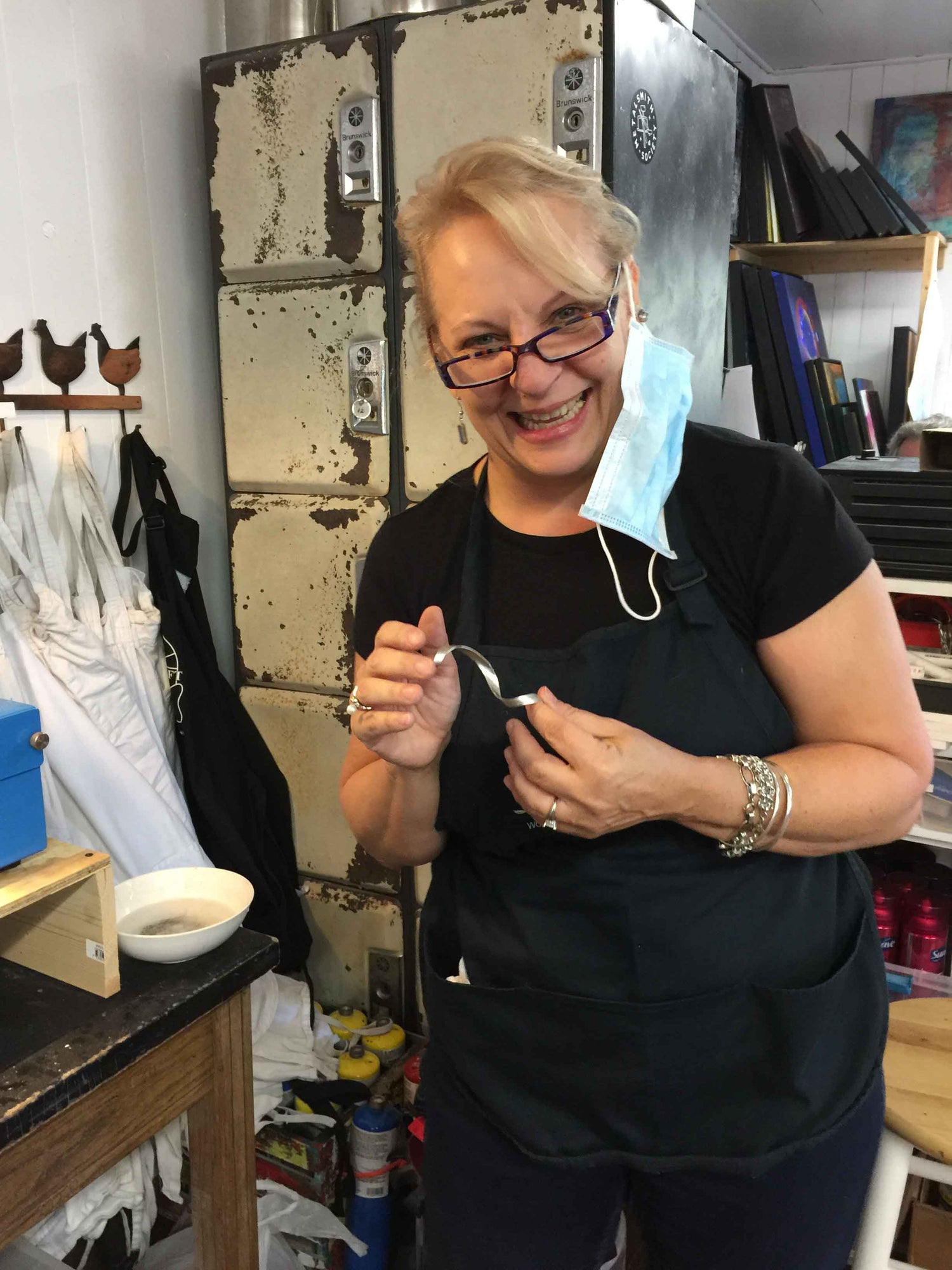 Refunds and cancellations
Workshop fees and deposits are non-refundable. However, we understand sometimes things come up that make it impossible for you to attend a workshop. In the event you have to cancel your attendance at one of our workshops, we will hold your workshop fee or deposit for six months, to be applied to another workshop of your choice, provided we have been given 30 days prior notice and we are able to fill your spot with another student.
Although we hate canceling or rescheduling workshops, it is sometimes necessary and unavoidable. In the rare event the studio makes that difficult decision, registered students will be offered the option of transferring their workshop fee to another workshop or receiving a full refund.
We've got you covered!
In most cases, you don't need to bring anything with you to our workshops except eye magnification.
(And if there's ever a workshop where you'll need to bring something, we'll make sure to let you know before you register!)
Our roomy student workstations are large adjustable workbenches, each equipped with a flexshaft, a Foredom light system, a GRS benchpins, and a full set of handtools. Extra tools and shared equipment hang out on Tool Island, with nearby access to JoolTool systems, a commercial buffer, kilns, and a dedicated soldering area. Our multi-camera broadcast rig means students see every demo up close and personal in real time on our large-screen TV, so every station is the best seat in the house.