The Makery
Regular price
$650.00 USD
Regular price
Sale price
$650.00 USD
Unit price
per
Sale
Sold out
The materials we use for creative expression can be found - literally - at our feet. 

Join noted found-object artist Keith Lo Bue in our brand new studio space for an energetic exploration of unusual and unexpected materials in jewelry and object making. Through hands-on projects and thought-provoking instruction (plus Keith's wonderful sense of humor!), students will learn the varied methods of selection and assembly this limitless palette demands.
This four day workshop is perfect for all levels of makers, from beginner to advanced. No previous metalworking experience is required; all that's needed is enthusiasm and the desire to work with your hands.  Whatever your present focus, you will come away with new insights into the possibilities of your surroundings.
PLEASE NOTE: Because of the nature of this workshop, you'll be asked to bring some found objects and favorite materials to work with. Instructions and more information will be provided before class. A small kit fee will cover all necessary tools and consumables. Bring a pen and notebook for note-taking and eye magnification if required*.
Information about taking workshops with us
can be found at this link.
Workshop fee (non-taxable): $650
Materials fee (taxable): $TBD
(taxable and payable in the workshop)
Thursday, Friday, Saturday, and Sunday
September 14 - 17, 2023
9:30 am to 5:00 pm daily
Note: We recommend bringing your own eye magnification to help you see as clearly as possible while working. Because these needs are so personal, it's impossible for us to have the right thing on hand for every student. Need help with this? Call the studio or send us an email!
Share
View full details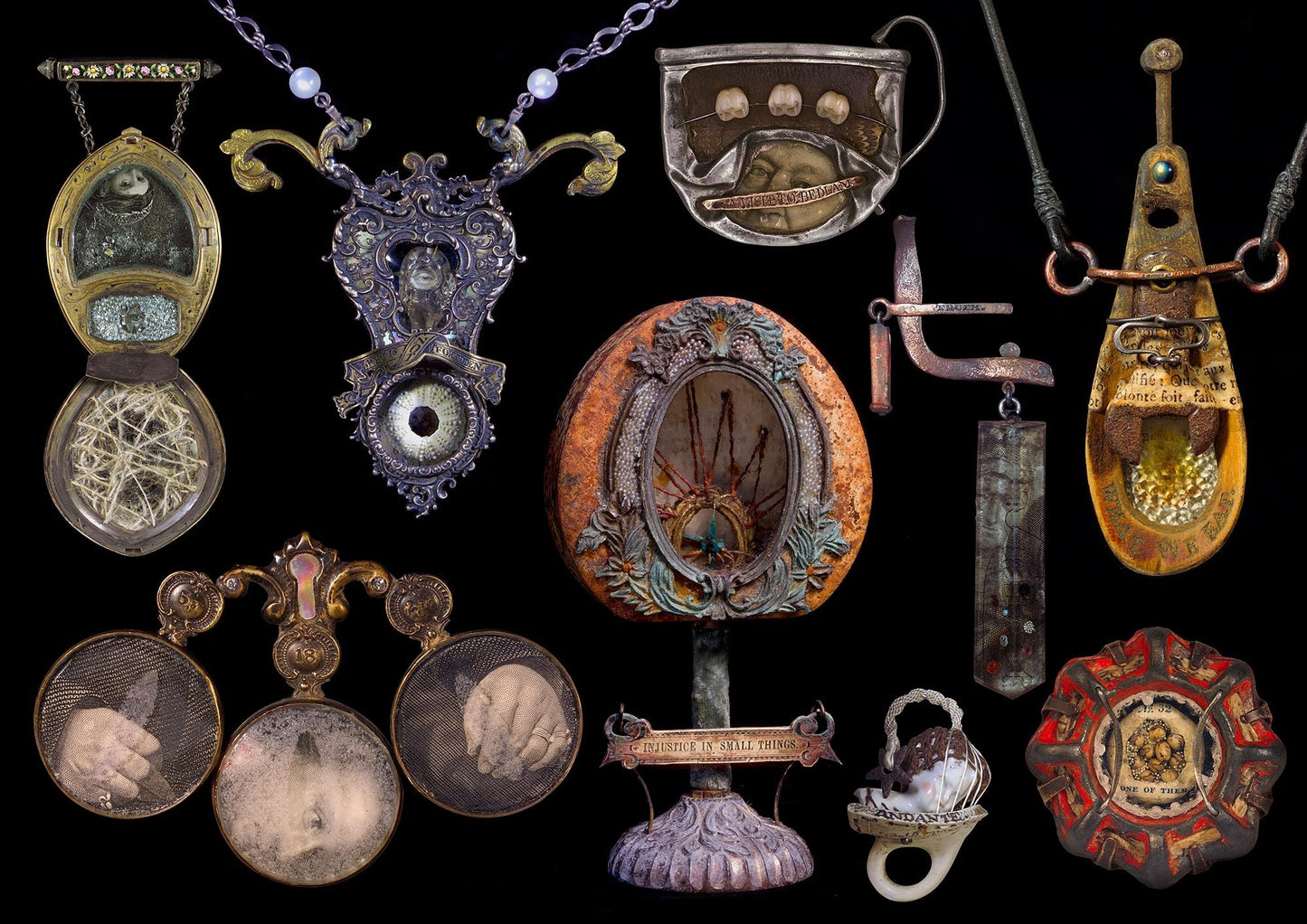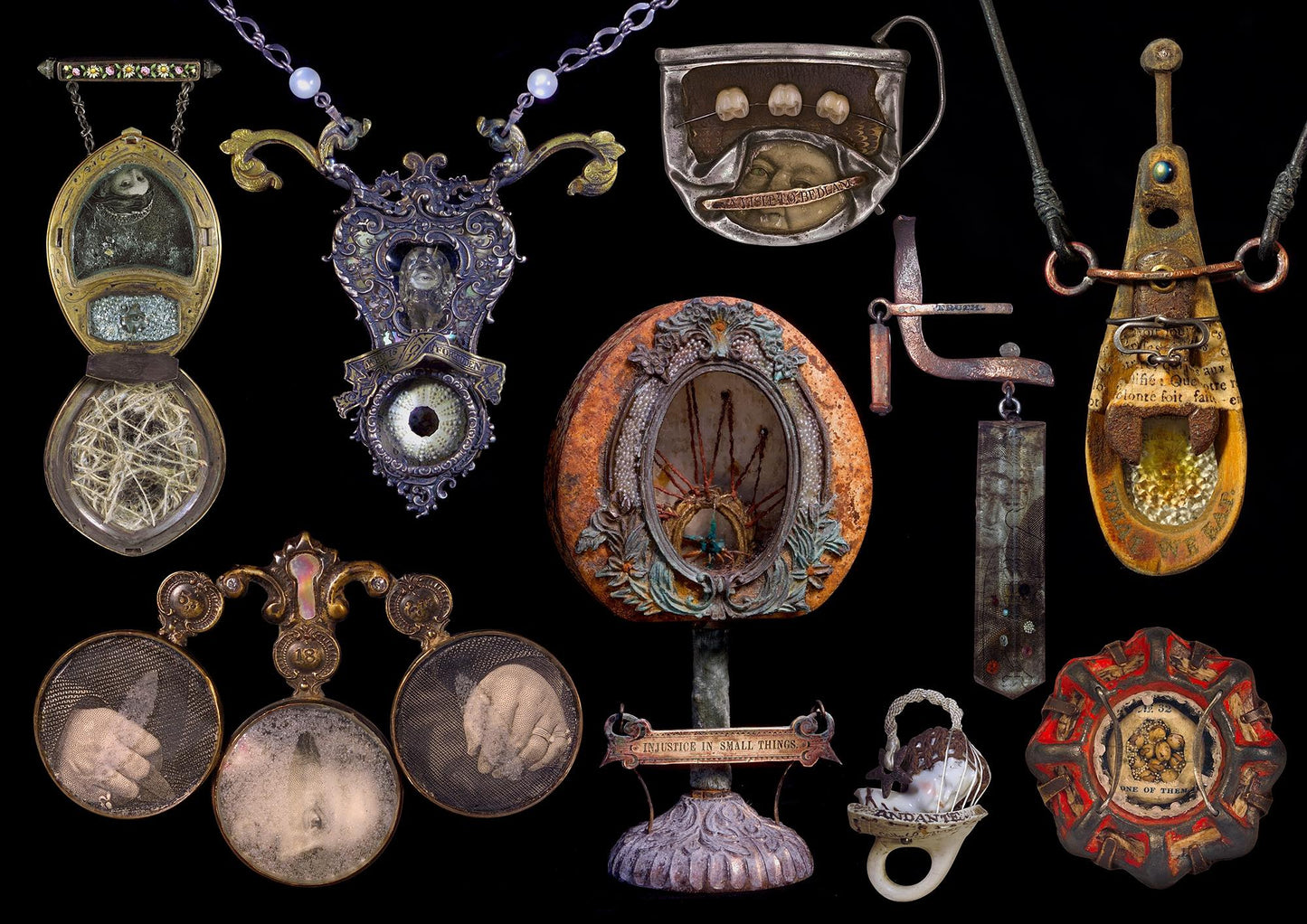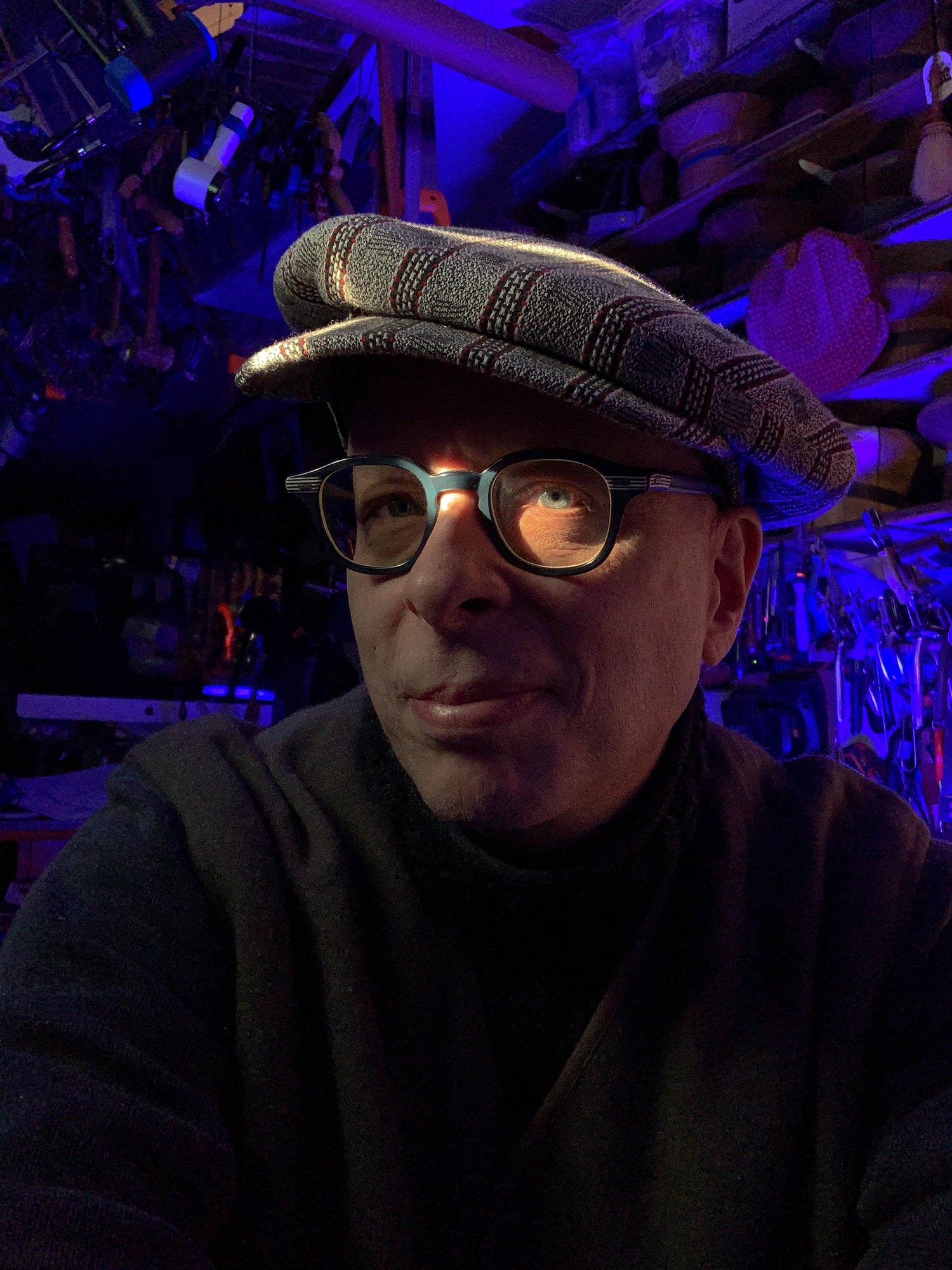 About Keith Lo Bue
Keith Lo Bue is a jeweler, sculptor, teacher, capmaker and self-described 'stuffsmith' who has work in many major collections, including the Smithsonian Institution in Washington, DC, Los Angeles Museum of Fine Art (LACMA) and the Museum of Arts & Design (MADMuseum) in New York. Since 1990 his work has been exhibited all around the US and in Germany, Australia, New Zealand, France, Ireland and England.
Dozens of books feature Lo Bue's work, including One of a Kind: American Art Jewelry Today, 1000 Rings, On Body and Soul: Contemporary Armor to Amulets and The Compendium Finale Of Contemporary Jewellery Makers (Germany) as well as Metalsmith, American Craft, Ornament and Belle Armoire Jewelry magazines (US).
His workshops have been presented to enthusiastic reviews at Haystack, Penland and scores of other art and craft institutions across the United States, Canada, France and Australia, as well as online worldwide. Lo Bue lives and works in Sydney, Australia.
Visit Keith's website