The Makery
Regular price
$950.00 USD
Regular price
Sale price
$950.00 USD
Unit price
per
Sale
Sold out
You know more than you think you do.  What you may not know, however, is how to apply all you've learned to your own style of work. 
Join Francesca Watson and Jess Cote (aka Rosy Revolver) for our first Heart of the Maker retreat in The Makery's new studio space! This innovative program focuses on helping you cultivate a personal process that spans the entire sequence of design from inspiration to concept to fabrication. Exploratory, educational, and always encouraging, this five day in-person experience is designed to break your boundaries and bolster both your technical and creative abilities.
This is not a project based workshop. You won't find required tools and raw materials, you won't find templates, or step-by-step PDF documents outlining each step of a predetermined design. It is also not solely focused on technical skills. Rather, it's a three pillar approach to helping you develop a personal artistic process, amplify your voice, and construct authentic, quality work that makes you proud. If you're not keen on the ideas of digging deep, group discussion, and/or independent (though supported) initiative, this may not be the course for you, and that's okay!

HOW IT WILL WORK
Starting August 28th, we'll give you access to an online resource where we will roll out weekly "homework" to help you get ready for our in-person time together. This homework will be small bites intended to establish a common vocabulary and introduce you to concepts, resources, and tools we'll be using. (Don't leave it all until the last minute!) We'll also be asking you to use this time to begin collecting some of the things that move or inspire you. 
About two weeks before our in-person start date, we'll schedule a Zoom call so we can make introductions, answer questions, and check in on your progress. We'll give you clear guidance about what to prepare before you arrive.
Then it will be time to gather in our studio for five days of in-depth work to help you develop and articulate a vision for how you create, unlock the skills you already have, and identify and practice new skills that will serve your goals. Along the way, there will be hands-on technical demos, group discussion, and plenty of time to work.
Please note: You do not have to be an alumni of previous Heart of the Maker events, either in person or online. This retreat is open to anyone with a basic metalsmithing skill set, including soldering, stone setting, and finishing. However, your registration for this event will not be complete until we have reviewed photos of three pieces of your recent work. Please send photos to info@makeryarts.com within three days of registering - thank you!
WHAT'S INCLUDED

Opening reception
Five days of hands-on interaction with two experienced instructors
Use of all tools and consumables

A small kit of essential materials to get you started
Light breakfast at the studio each morning (fruit, granola bars, muffins, coffee, tea)
WHAT YOU NEED TO PROVIDE
Your favorite stones, accent elements, and found objects
Extra sterling silver materials (whatever you most like to use)
Lunch and dinner meals

Transportation to and from the studio
Your own lodging
 THIS IS AN IN-PERSON WORKSHOP IN OUR TEXAS STUDIO. THERE WILL BE NO ONLINE OR OBSERVER SEATS OFFERED. 
Information about taking workshops with us
can be found at this link.
Workshop fee (non-taxable): $950
Materials fee (taxable): $60
(taxable and payable in the workshop)
Wednesday through Sunday
October 18 - 22, 2023
9:30 am to 5:00 pm daily
Note: We recommend bringing your own eye magnification to help you see as clearly as possible while working. Because these needs are so personal, it's impossible for us to have the right thing on hand for every student. Need help with this? Call the studio or send us an email!
Share
View full details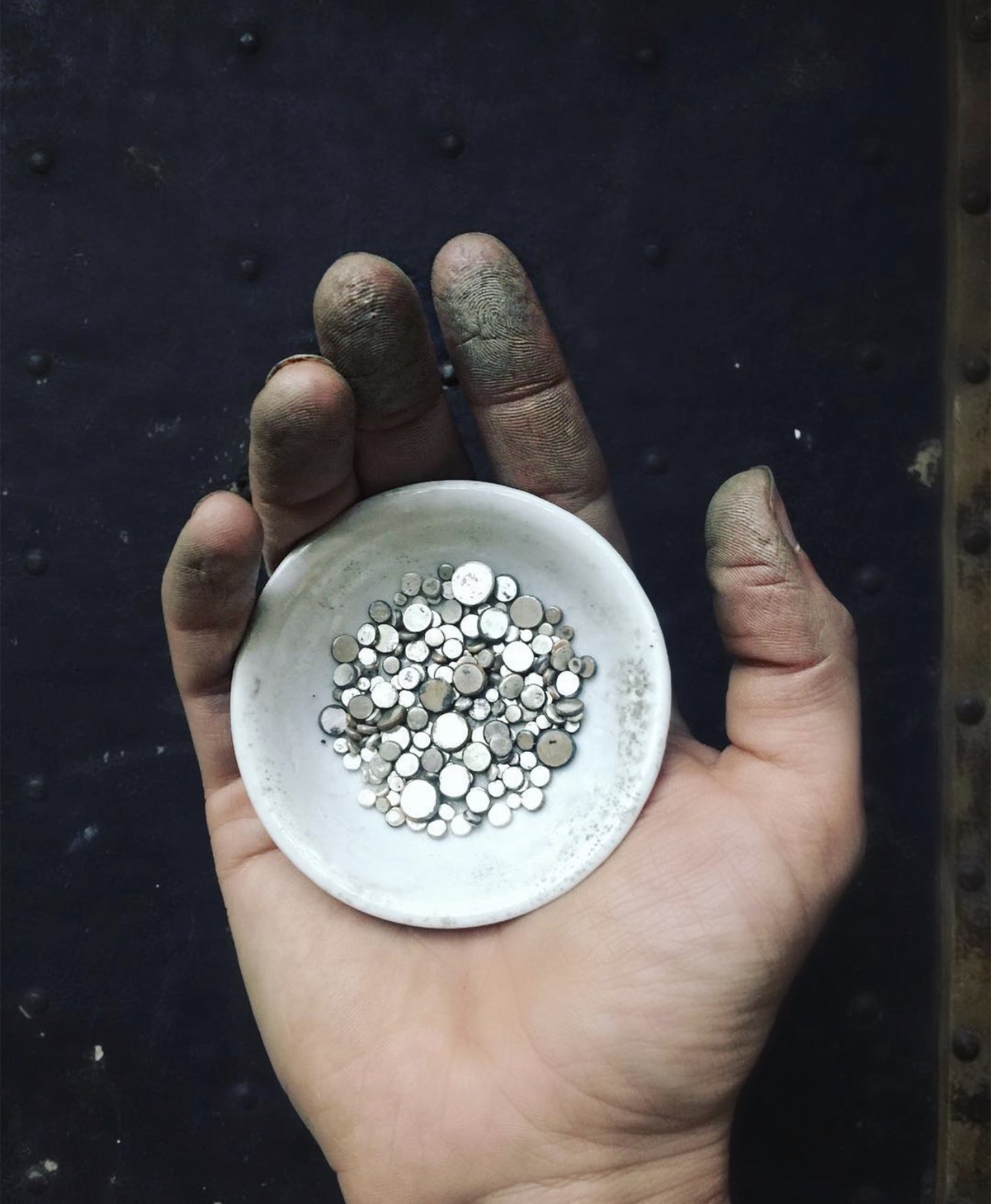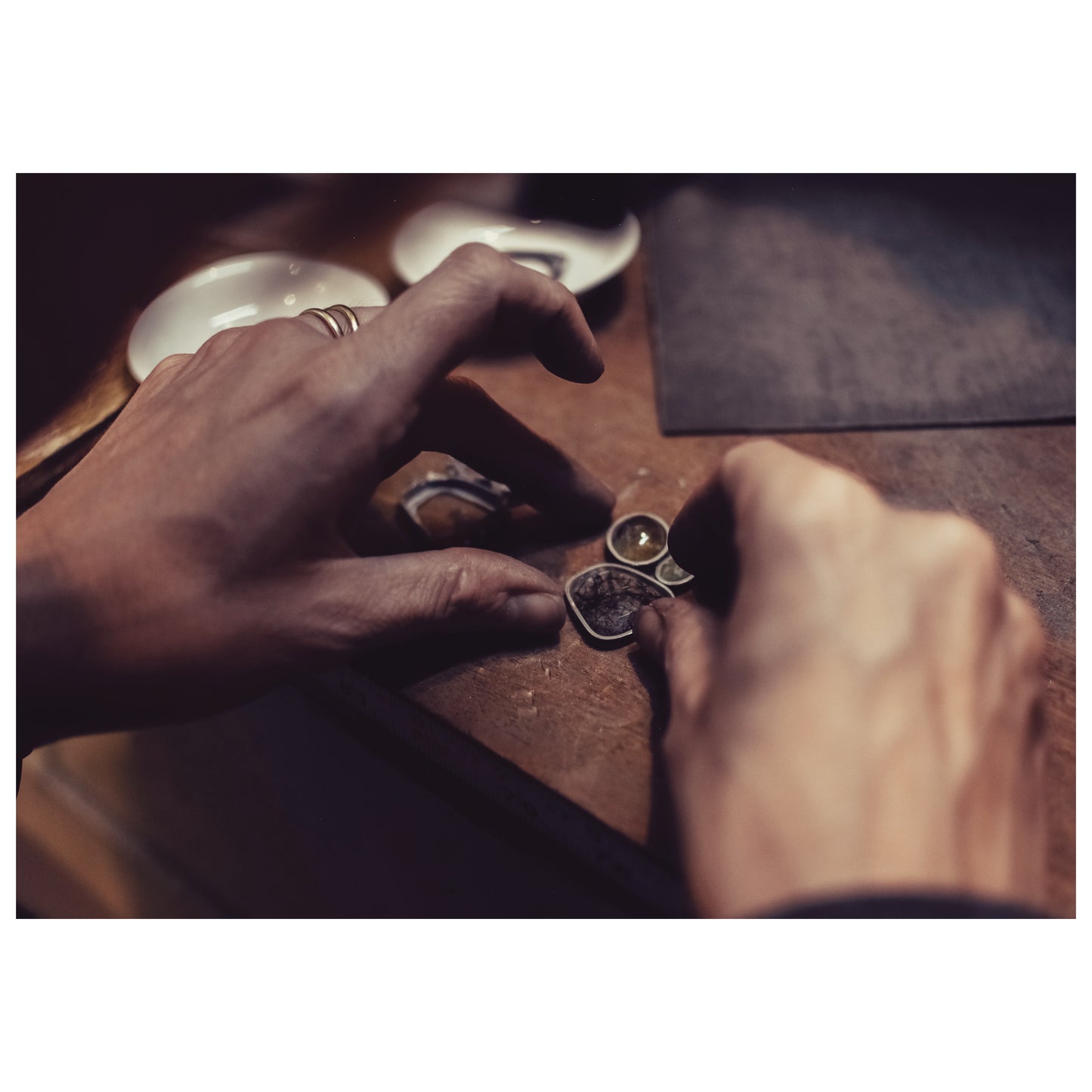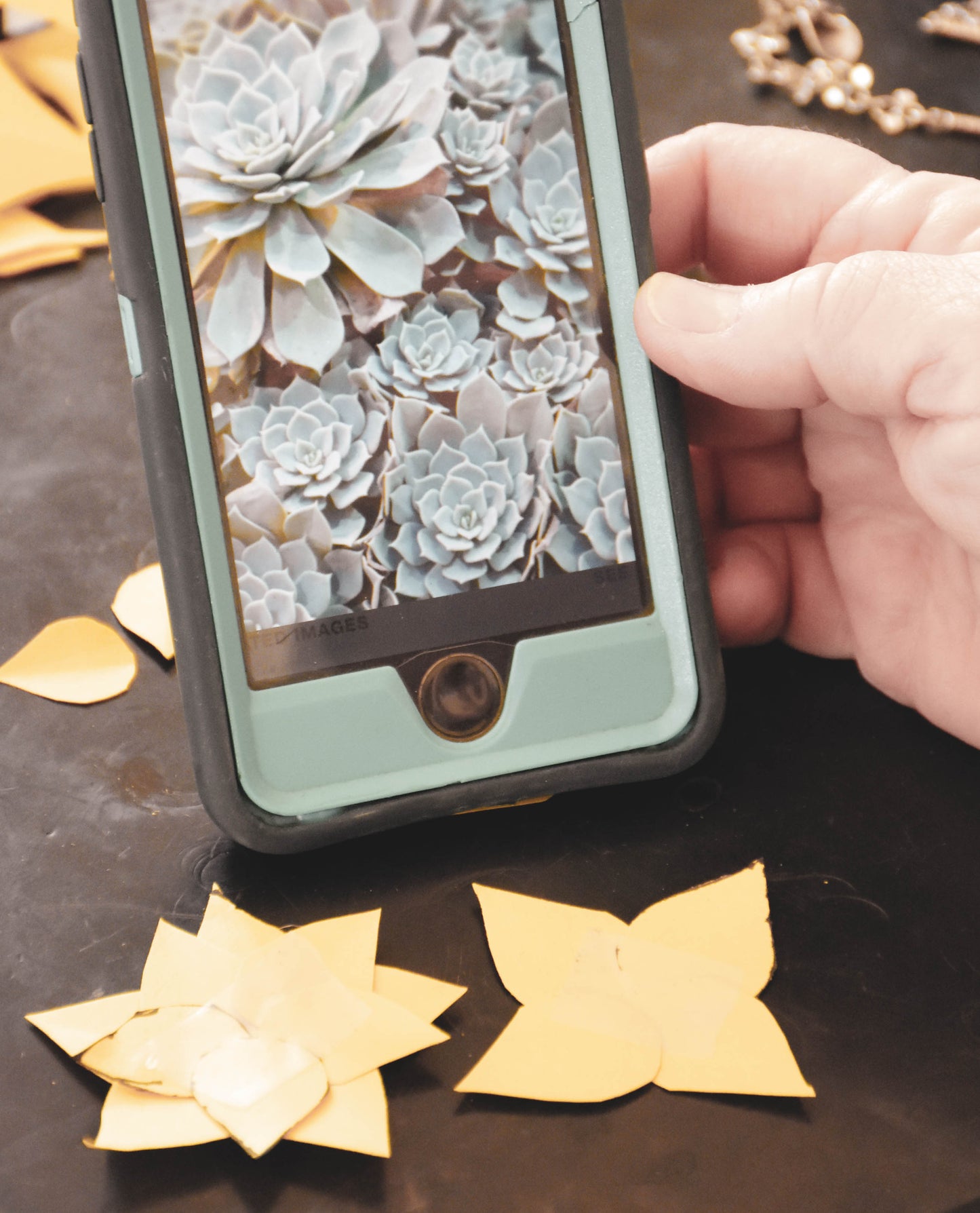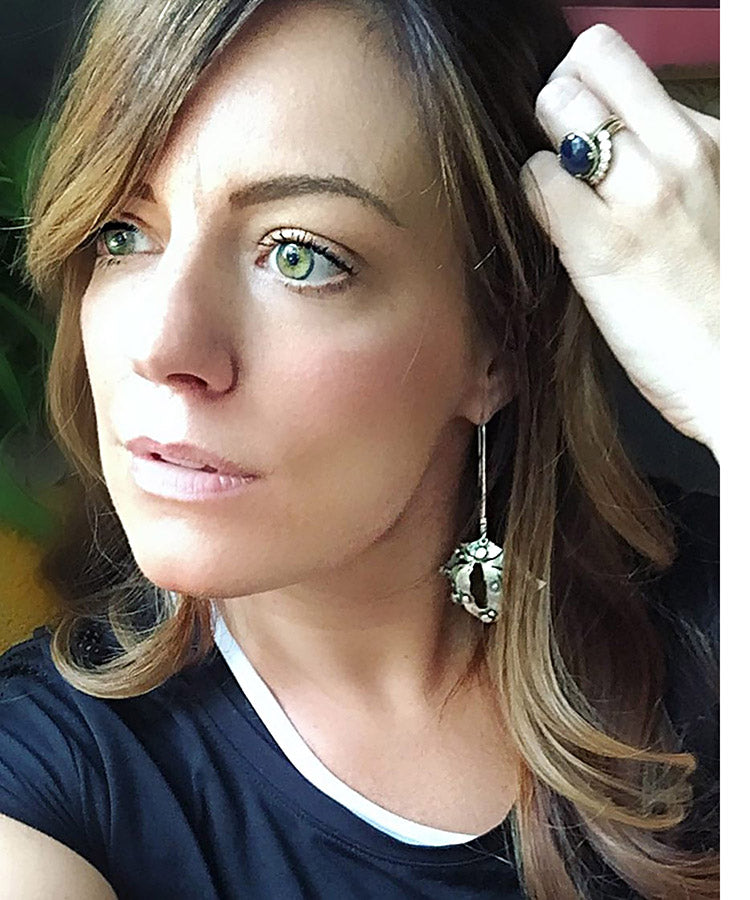 About Jessica Cote
Jessica Jordan Coté is a southern silversmith from Roanoke, VA.  She received a Bachelor of Art & Design from North Carolina State University's College of Design where she studied painting, writing, photography and textile arts.  Largely self-taught in the realm of metal fabrication, she has been making and selling her work full-time since 2008.  
Jessica is the woman behind the brand Rosy Revolver LTD, an unflinching line of feminine statement jewelry.  She works out of her home studio in Fuquay Varina, North Carolina creating mostly one of a kind designs and hosting private workshops.  In 2012, she began assistant teaching several times a year at various national venues and has since evolved to collaborating and instructing solo around the country.  She is a wife, mother to a son and two daughters, animal lover and vintage enthusiast.
Visit Jess's website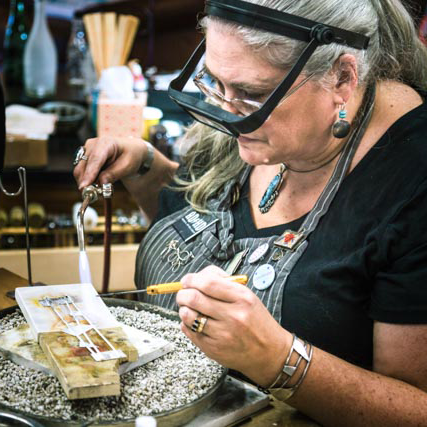 About Francesca Watson
Francesca Watson is a Texas transplant who lives and works in the Hill Country outside San Antonio. She is a passionate and curious metalsmith whose work tends to be one-of-a-kind or pieces that are part of limited series that grow out of her technical explorations. Currently, she is particularly drawn to hollow and dimensional forms, highly textured metals, and keum boo, which is the ancient art of layering 24k gold over other metals. 

Francesca discovered jewelry-making in 2006 and quit a traditional workplace to pursue teaching and making full-time in 2013. She believes deeply in the power and importance of creativity in daily life, and especially loves facilitating "light bulb" moments for her students, helping them to identify skills they already have and learn how to apply them to jewelry fabrication. She and her artist husband Nick are currently working on rebuilding their working and teaching studio, The Makery, which they lost to a fire in March 2023.